Antarctic Resolution
The future of our Planet depends – to a great extent – on the future of the Antarctic. Yet, the continent is collectively neglected. Accounting for approximately 10 % of the land mass of Planet Earth, the Antarctic is a contested territory which conceals resources that might prove irresistible in a world with an ever-increasing population and potential resource shortages triggered by geopolitical unrest. The 26 quadrillion tons of ice accumulated on its bedrock, equivalent to around 70 % of the world's fresh water and 90% of its ice, represent at once the largest repository of scientific data crucial to inform future environmental policies, and the greatest menace to global coastal settlements threatened by the rise in sea levels induced by anthropogenic global warming.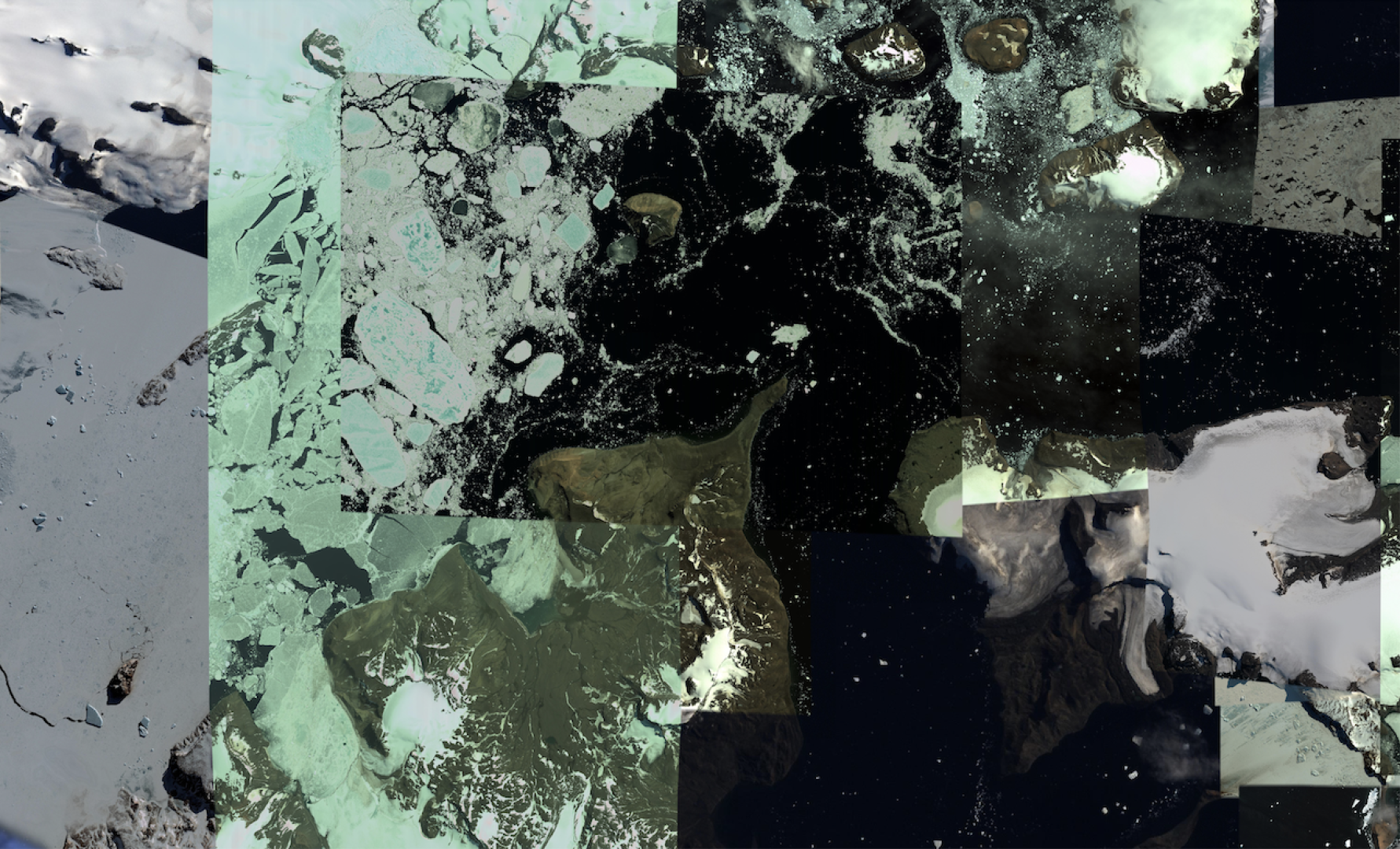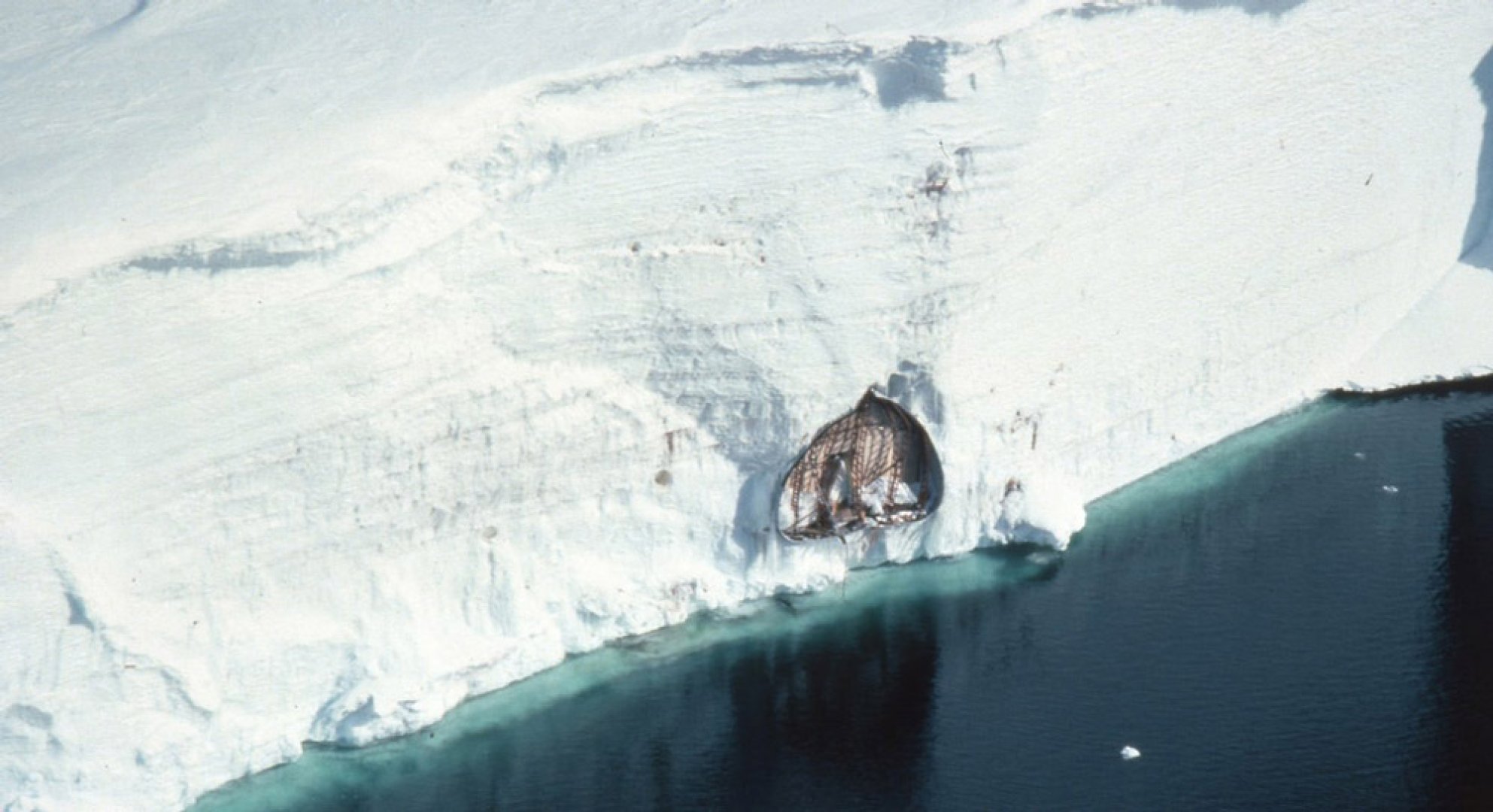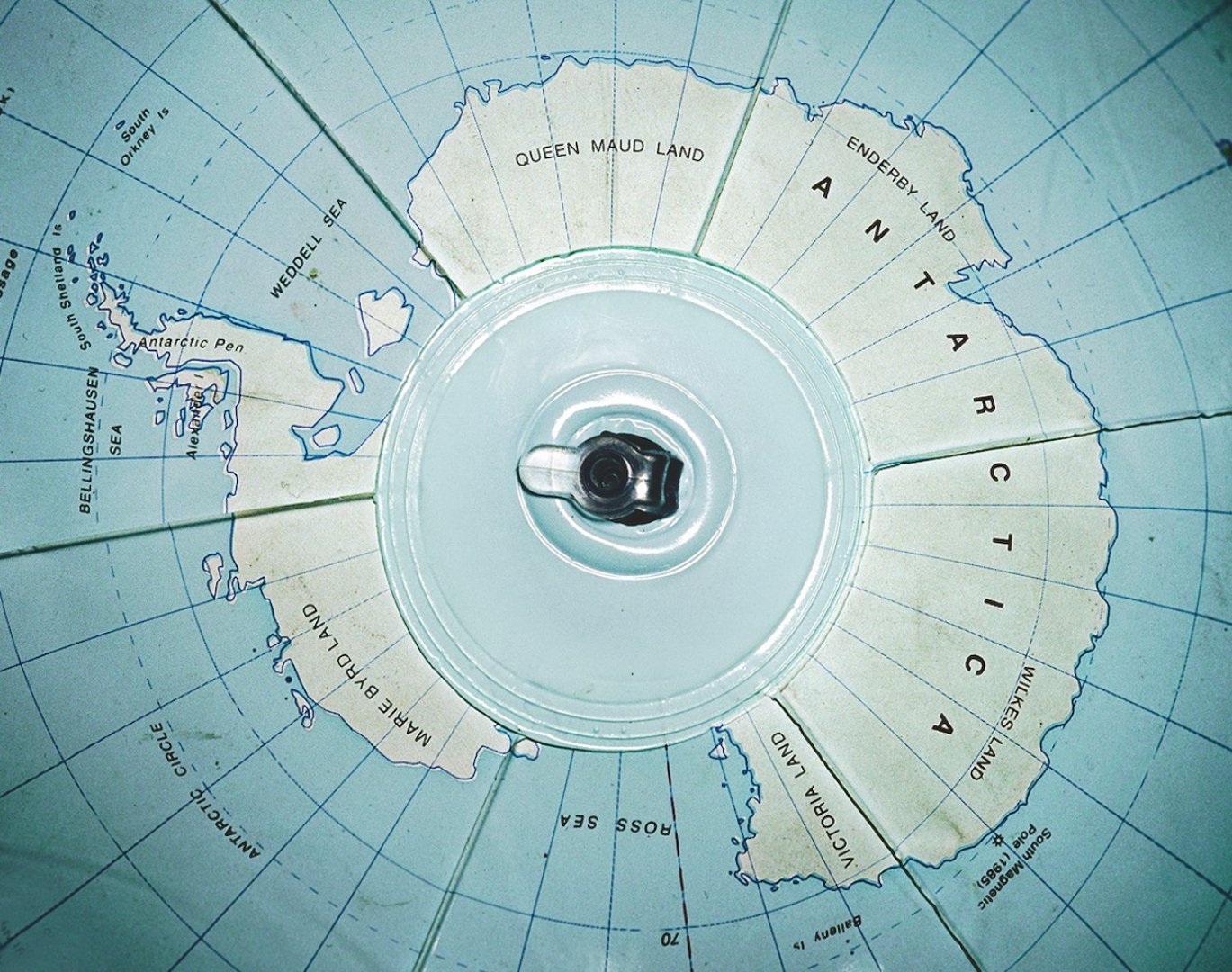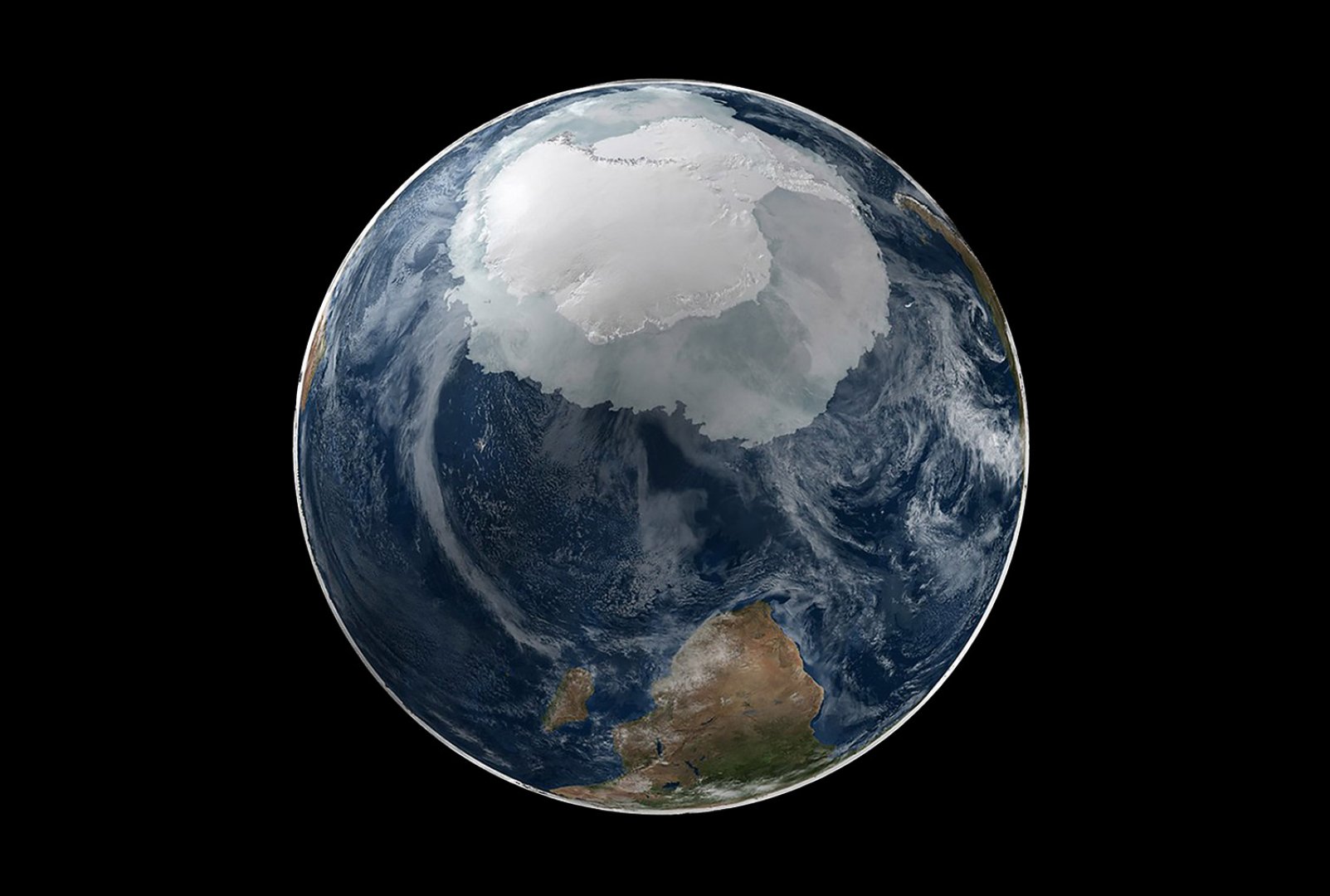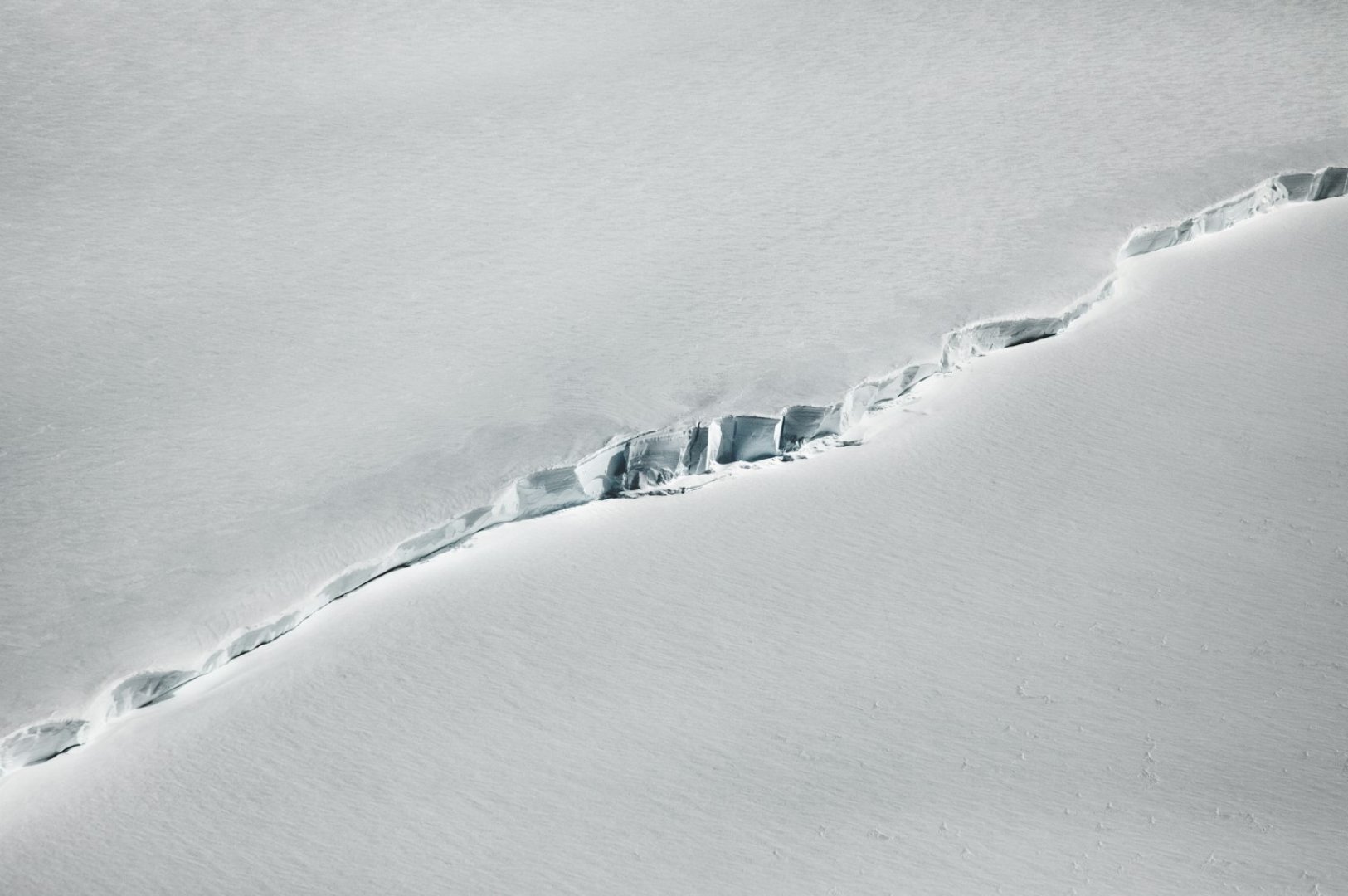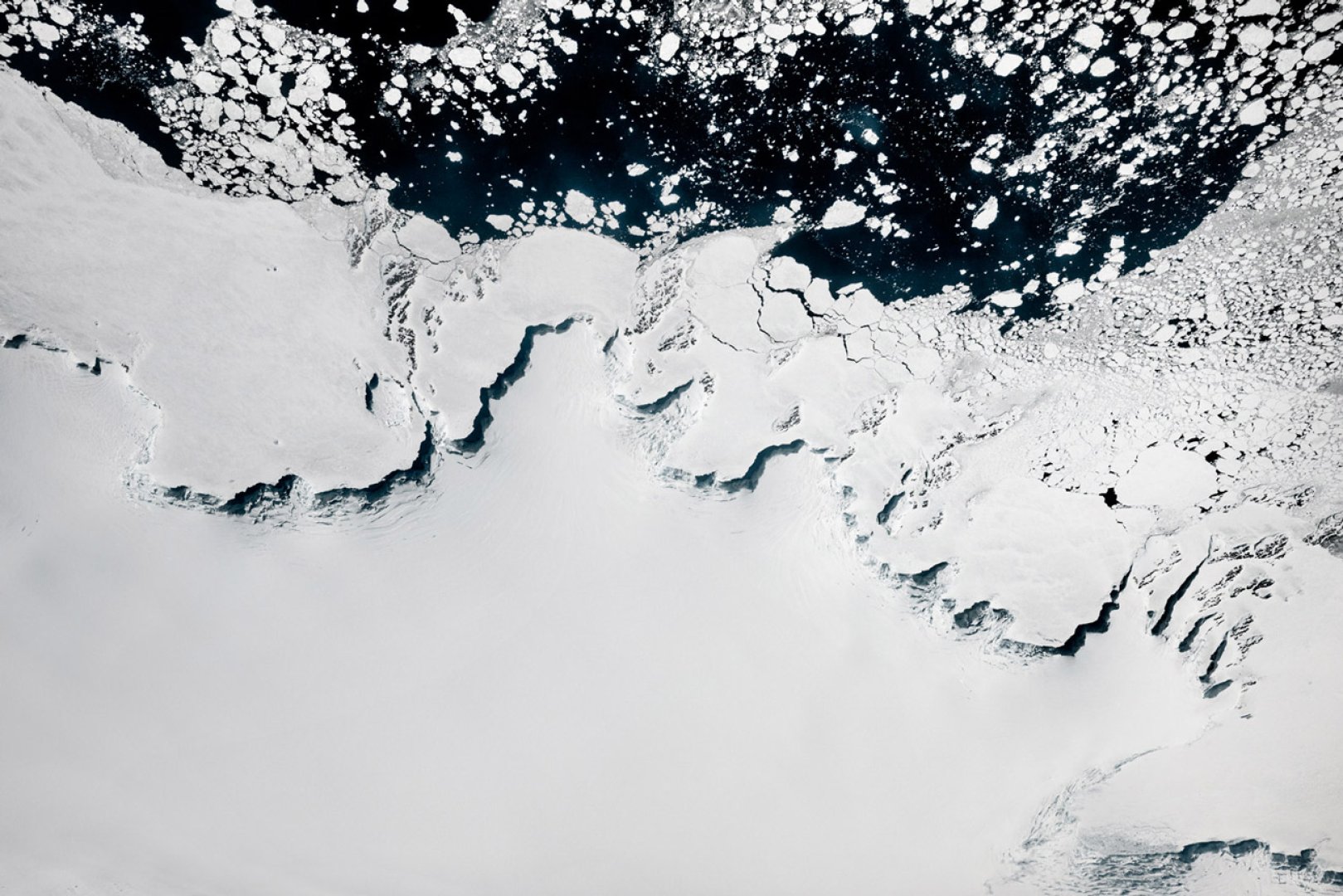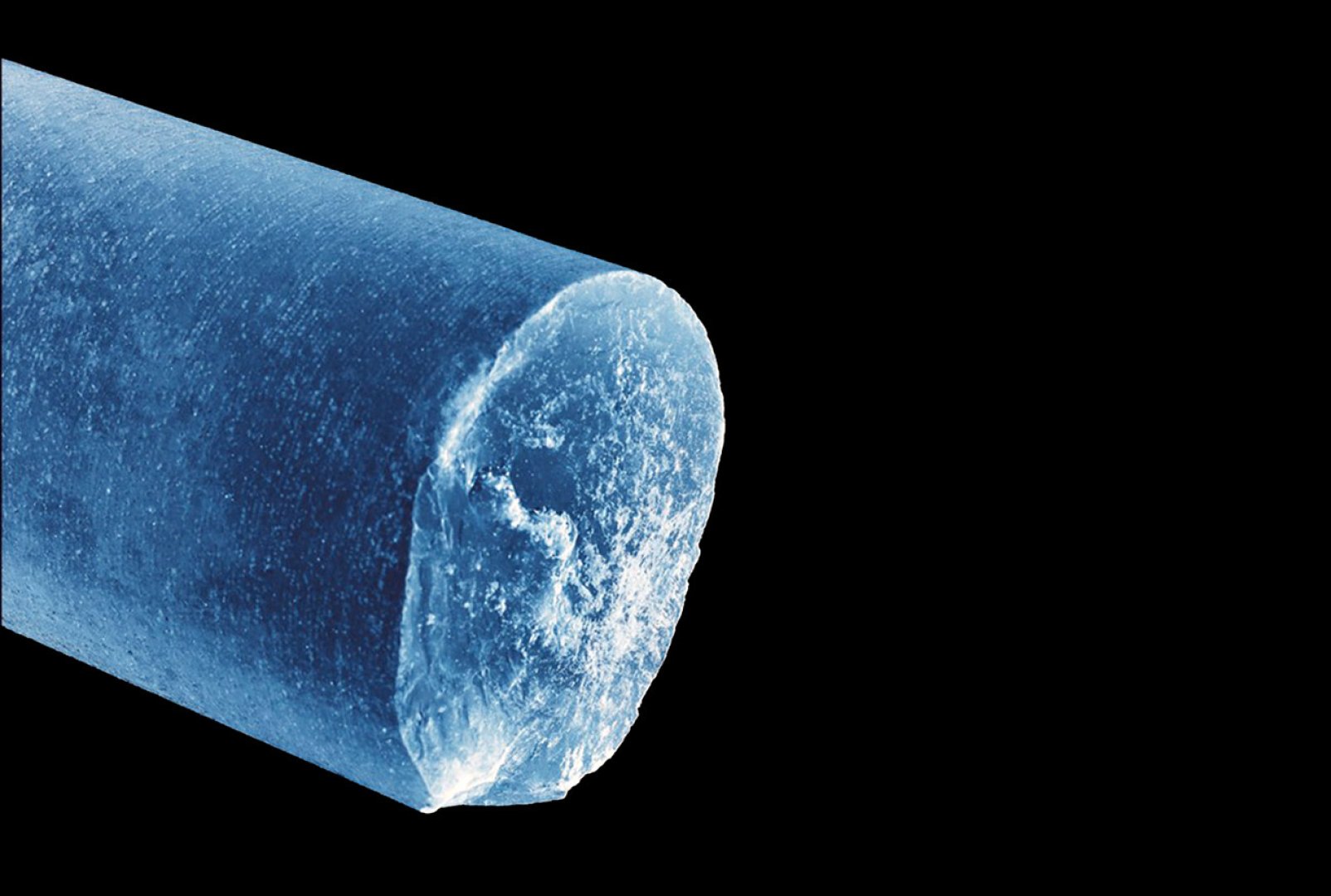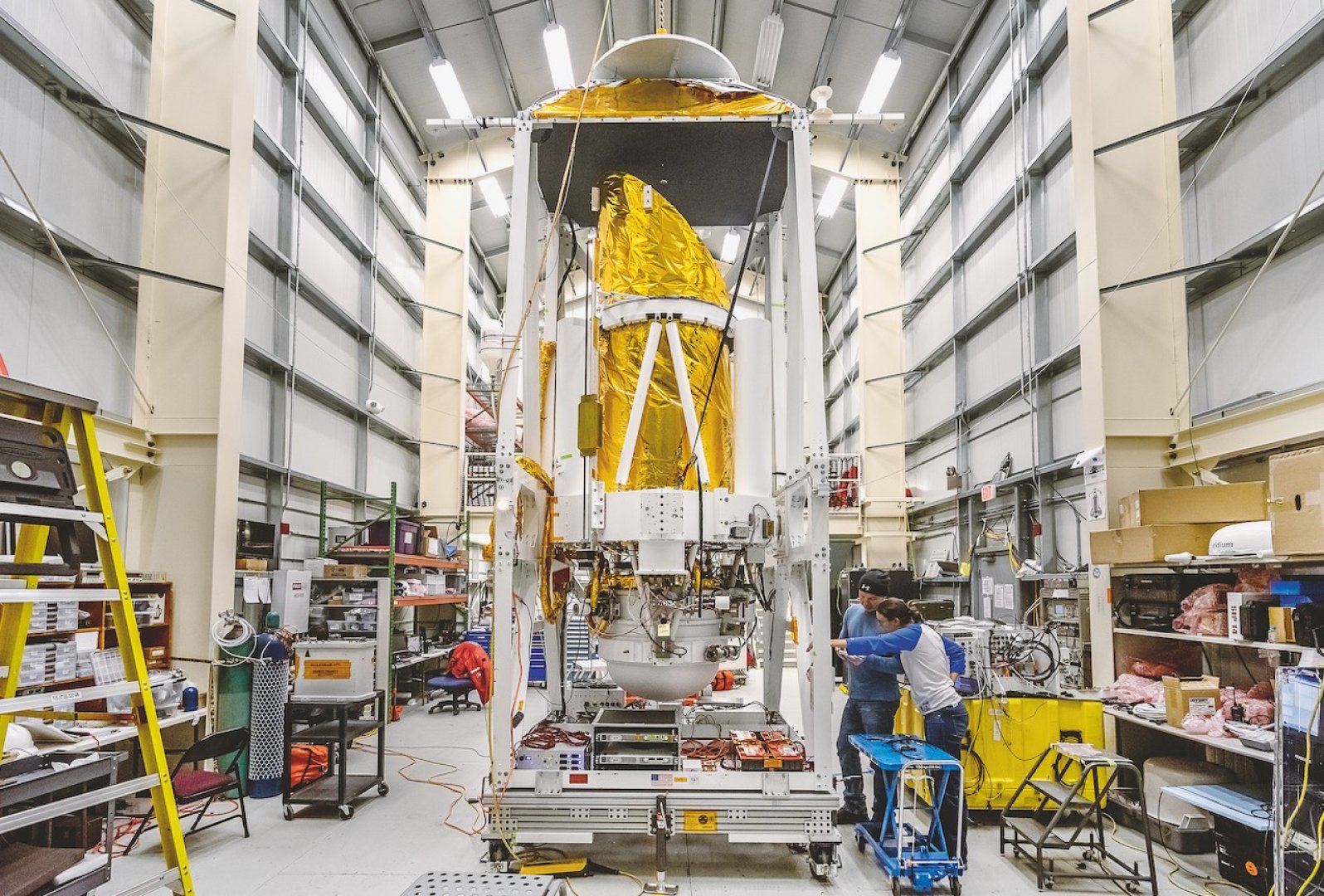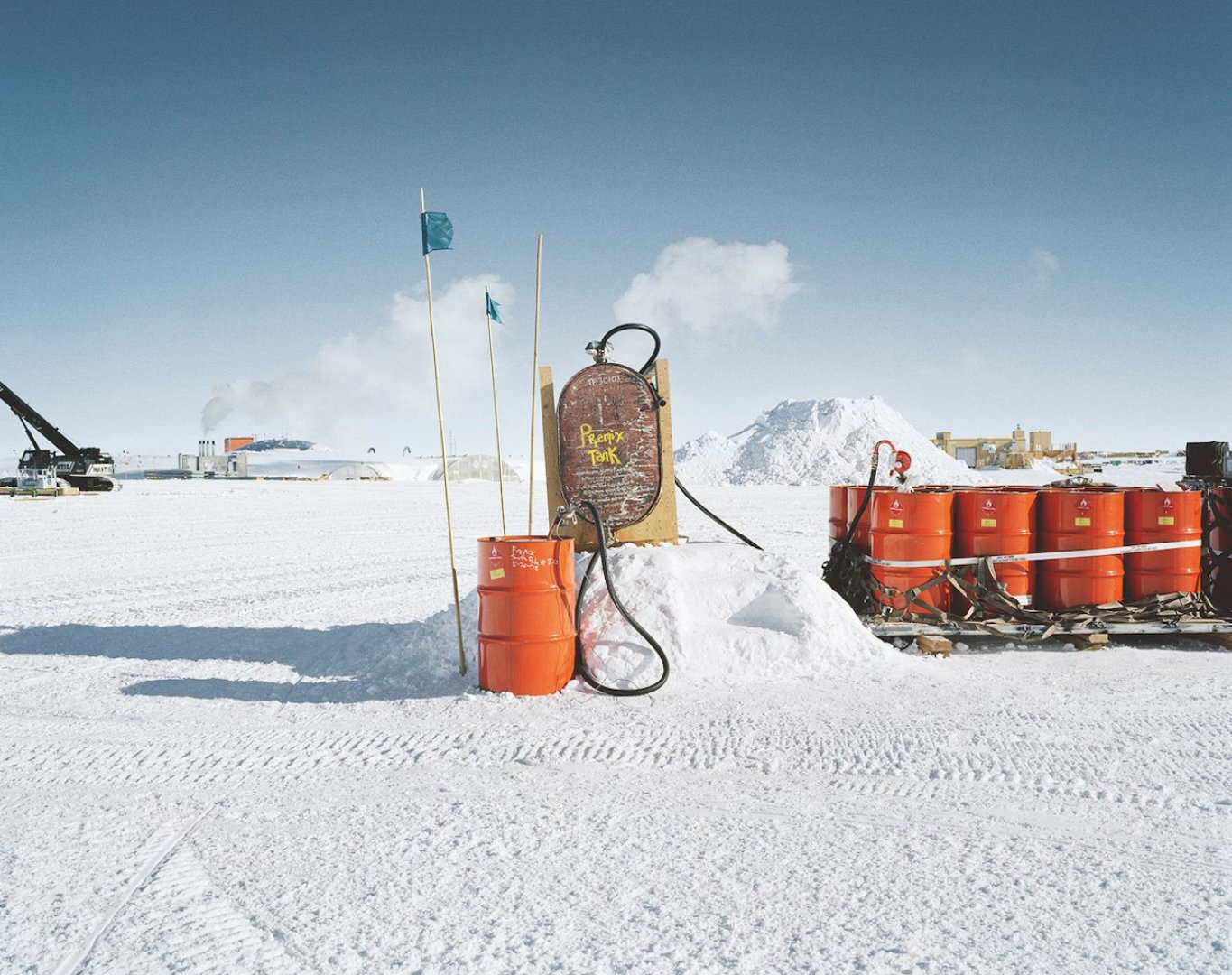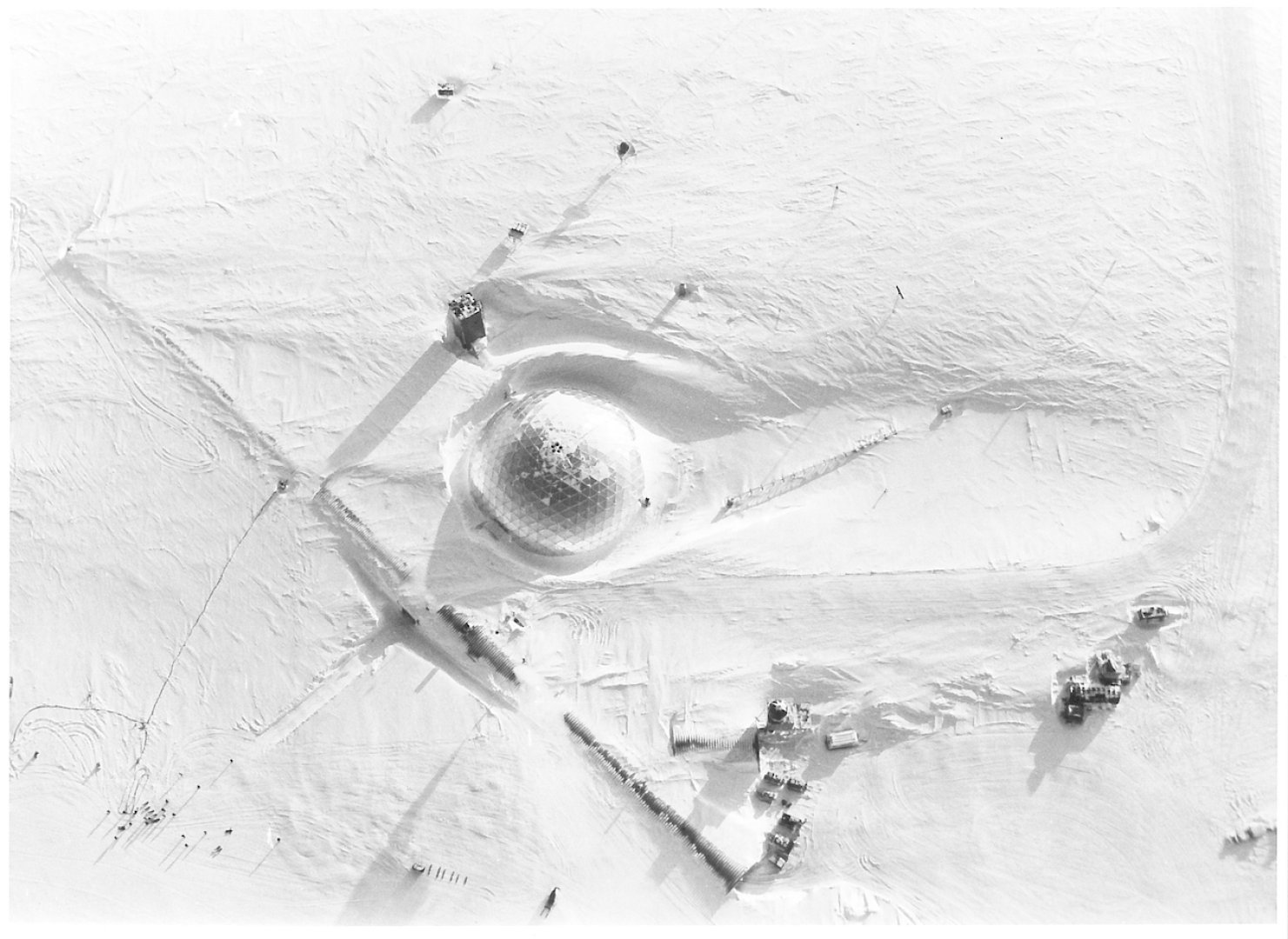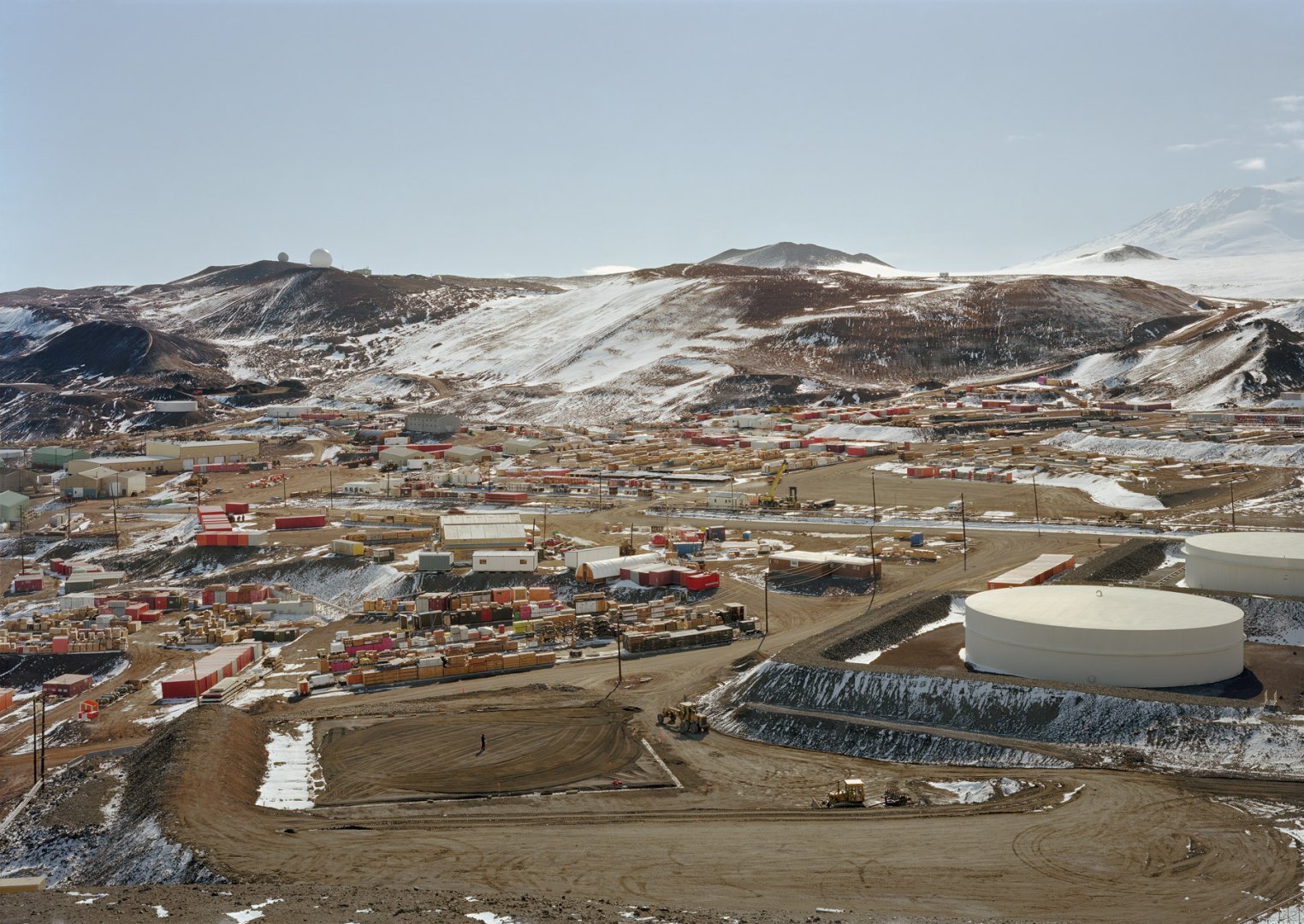 Antarctic Resolution is a transnational and multidisciplinary collective effort curated by Giulia Foscari / UNLESS with the ambition of raising awareness on the pivotal importance of the Antarctic in the global ecosystem, to mobilize the general public to speak-up for Antarctica (a Global Commons without indigenous peoples), and advocate for Antarctic Resolutions.
Launched on occasion of the bicentenary of the first recorded human landing on the continent, Antarctic Resolution was presented in 2021 in the format of a 1000-page volume published by Lars Müller Publishers and authored by the 150 leading world Antarctic experts from the fields of architecture, art, biology, chemistry, climate science, engineering, geography, history, law, literature, logistics, medicine, physics, political science, sociology, and technology.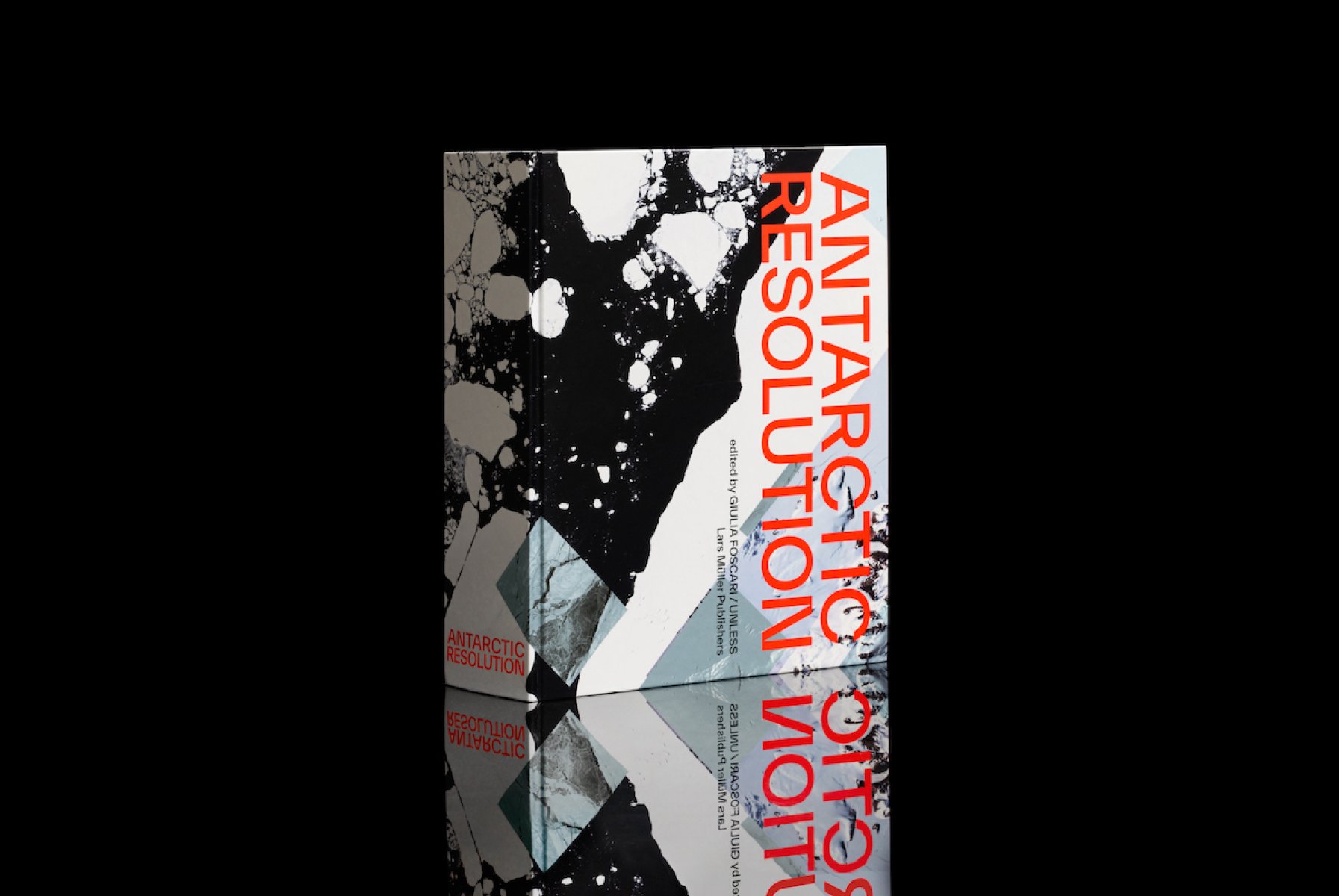 The encyclopaedic publication – since honoured with theDAM Architectural Book Award and awarded the Golden Medal by the MGIP Book Award – presents a rigorous academic research alongside an unprecedented visual compendium including photographic essays, data-driven infographics, cartographies and architectural drawings.


Building upon the power of the arts as catalyst to disseminate scientific knowledge, the publication was presented in site-specific exhibitions in Venice (within the Central Pavilion of the 2021 Architecture Biennale), in Milan (on occasion of Pre-Cop26), and in Madrid (on occasion of the 30th anniversary of the Protocol on Environmental Protection to the Antarctic Treaty). In Venice – a city that could be itself intended as a barometer of climate change and Antarctic ice loss – the collective call for action was amplified by the alarming soundscape produced by the work of artist Arcangelo Sassolino, a performative installation informed by scientific data provided by glaciologist David Vaughan (Director of the British Antarctic Survey), that powerfully denounced the accelerated thinning of the cryosphere and rise in global sea level.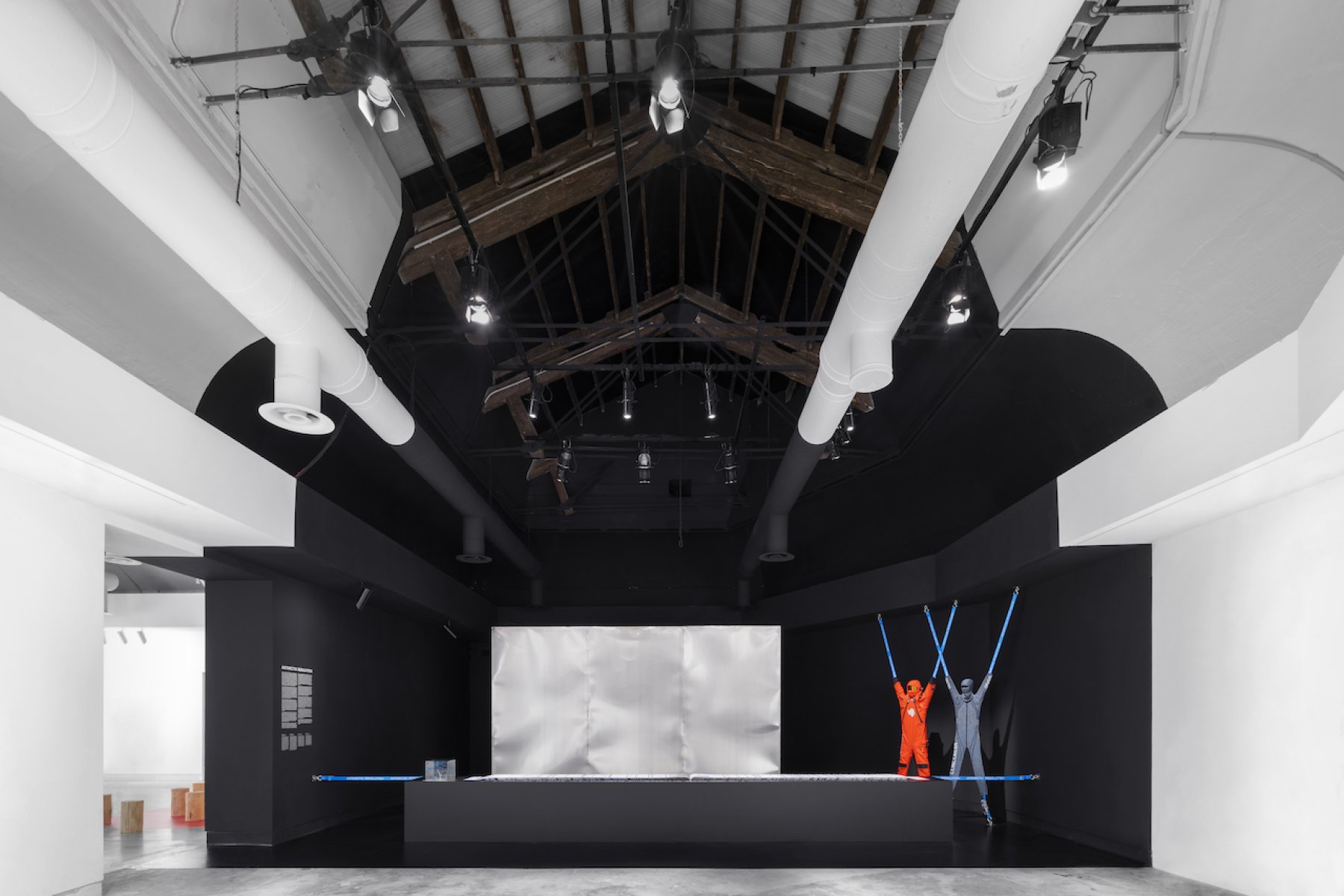 True to the twofold ambition implicit in its title to construct a high-resolution image of the continent and advocate for Antarctic resolutions, on occasion of the 44 th Antarctic Treaty Consultative Meeting (ATCM) held in Berlin, the project evolved beyond the walls of cultural institutions taking over the German capital with a campaign Speak Up for Antarctica Now. The latter called upon Berliners and passers-by to demand accountability on the future of a continent that is 1.4 times the size of Europe to the ATCM delegates of the 29 decision-making nations that have the right to vote on all matters pertaining Antarctic governance, and invited them to embrace their role as Antarctic citizens and Speak Up for Antarctica Now to defend intergenerational justice.
Broadcasting
22.08.2023
ANTARCTICA IS EXPERIENCING DISTURBING CHANGES
The Guardian
18.08.2023
SCIENTISTS LAMENT SOUTHERN OCEAN 'DATA DESERT', JUST AS CLIMATE CRISIS BRINGS FRIGHTENING CHANGES
The Guardian
08.08.2023
ANTARCTICA COULD BECOME PLANTE'S 'RADIATOR' DUE TO EXTREME WEATHER
Sky News
25.05.2023
SLOWING OCEAN CURRENT CAUSED BY MELDING ANTARCTIC ICE COULD HAVE CRASTIC CLIMATE IMPACT
The Guardian
05.05.2023
ISLAND AT THE END OF THE WORLD: ANTARCTIC OUTPOSTS FACING UNCERTAIN TIMES
The Guardian
11.04.2023
ANTARCTIC TOURISM IS UP, BUT EXPERTS GIVE IT A THUMBS DOWN
Hakai Magazine
07.02.2023
'IT'S A MORAL DISGRACE': CAPE TOWN MAYOR SPITS FIRE AS RUSSIAN SEISMIC SHIP SAIL TO ANTARCTICA
The Daily Maverick
20.01.2023
SCIENTISTS DISCOVER NEW EMPEROR PENGUIN COLONY IN ANTARCTICA
The Guardian
10.01.2023
HOLE IN THE OZONE HOLE WILL MEND BY 2066
Independent
31.12.2022
CHINA OFFERS THAI SCIENTISTS A RESEARCH BASE IN ANTARCTICA
South China Morning Post
28.10.2022
ANTARCTICA'S COLLAPSE COULD BEGIN EVEN SOONER THAN ANTICIPATED
Scientific American
7.09.2022
'DOOMSDAY GLACIER' HANGING ON BY ITS FINGERNAILS IN ANTARCTICA
New York Post


30.07.2022
TOXIC 'FOREVER CHEMICALS' THREATENING ANTARCTICA WILDLIFE
Independent
23.06.2022
ENDURANCE WRECK: NATIONS LOOK TO PROTECT SHIP FROM DAMAGE
BBC News
14.06.2022
'FACTORIAN DEEP': THE NEW DEEPEST POINT IN ANTARCTICA'S SOUTHERN OCEAN, MAPPED FOR THE FIRST TIME
Live Science


06.06.2022
HIDDEN WORLD OF MARINE LIFE DISCOVERED IN ANTARCTIC 'RIVER' UNDER ICE
The Guardian
17.05.2022
GENTLEMAN'S AGREEMENT: DESPITE MINING BAN, RUSSIA SCOURS ANTARCTICA FOR MASSIVE FOSSIL FUEL DEPOSITS.
The Daily Maverick


03.06.2022
CHINA BLOCKS MOVES TO STEP UP PROTECTION OF EMPEROR PENGUINS
Independent
16.05.2022
ALOK SHARMA SPEECH TO MARK SIX MONTHS SINCE COP26.
Gov.uk
16.05.2022
MARKET MOVERS AMERICA: NORTH AMERICAN ENERGY SECURITY HEADLINES US SENATE HEARING.
S&P Global


15,05,2022
BREAKING CLIMATE VOWS WOULD BE 'MONSTRUOS SELF-HALM'.
The Guardian
12.04.2022
WHERE THE ICE IS STILL ABUNDANT, THESE PENGUINS ARE, TOO.
The New York Times
07.04.2022
POLAR REGIONS EXPERIENCE EXTREMES AS WORLD WARMS.
The Financial Times
01.04.2022
ANTARCTICA 'SHOULD NOT BE TAKEN FOR GRANTED' SCIENTISTS DECLARE, AMID EXTREME WEATHER UPTICK
UN News


28.03.2022
ANTARCTIC ICE SHELVES ARE SHATTERING. HOW FAST WILL SEAS RISE?
National Geographic


28.03.2022
EAST ANTARCTICA ICE SHELF COLLAPSE
CBS News
31.03.2022
RRS SIR DAVID ATTENBOROUGH COMPLETES ICE TRIALS DURING MAIDEN VOYAGE TO ANTARCTICA
Sky News

28.03.2022
EAST ANTARCTICA ICE SHELF COLLAPSE, THE FIRST IN HUMAN HISTORY FOR THAT REGION, WORRIES SCIENTISTS
CBS news

25.03.2022

SATELLITE DATA SHOWS ENTIRE CONGER ICE SHELF HAS COLLAPSED IN ANTARCTICA
The Guardian

22.03.2022
WHAT HAPPENED TO THE WORLD'S OZONE HOLE?
Yale Climate Connections


21.03.2022
"HISTORIC EVENT": ANTARCTICA EXPERIENCING RECORD-SHATTERING WARMTH
BBC

18.03.2022
ENDURANCE 22 FINDING SHACKLETON'S SHIP: WHY OUR FASCINATION WITH ANTARCTICA ENDURES
The Conversation
18.03.2022
SEA ICE OVER ANTARCTICA JUST SHRANK TO ITS SMALLEST ON RECORD
The Washington Post


12.03.2022
PRISTINE SHIP DISCOVERED IN ANTARCTICA 107 YEARS AFTER IT SANK
CNN

09.03.2022
SHACKLETON'S LOST SHIP DISCOVERED OFF ANTARCTICA AFTER 100 YEARS
ALJAZEERA

22.02.2022
ANTARCTIC SEA ICE FALLS TO LOWEST LEVEL SINCE MEASUREMENTS BEGAN IN 1979
The Guardian

21.02.2022
THE HIDDEN MELTING OF THE MOST IMPORTANT ICE ON EARTH, EXPLAINED
Vox

18.02.2022
ANTARCTICA WILL LIKELY SET AN ALARMING NEW RECORD THIS YEAR, NEW DATA SHOWS
CNN

18.02.2022
WARMING TEMPERATURES ARE TURNING ANTARCTICA GREEN
Smithsonian Magazine
02.02.2022
ANTARCTICA'S 'DOOMSDAY GLACIER' KEEPS SCIENTISTS AT BAY WITH ICEBERG AND SEA ICE.
The Guardian


10.01.2022
THE UNCERTAIN FUTURE OF ANTARCTICA'S MELTING ICE
Eos


07.01.2022
PROTECTING THE OCEAN, TIME FOR ACTION
European Commission
02.01.2022
COVID-19: ANTARCTICA RESEARCH STATION BATTLING CORONAVIRUS OUTBREAK.
Sky News

22.12.2021
ANTARCTICA'S 'DOOMSDAY' GLACIER: HOW ITS COLLAPSE COULD TRIGGER GLOBAL FLOODS AND SWALLOW ISLANDS.
The Conversation


18.12.2021
SCIENTISTS WATCH GIANT 'DOOMSDAY' GLACIER IN ANTARCTICA WITH CONCERN.
The Guardian


13.12.2021
THE ANTARCTIC IS SIGNALING BIG CLIMATE TROUBLE.
The New York Times


01.12.2022
WORLD LEADERS FAIL TO EXPAND PROTECTIONS AROUND ANTARCTICA YET AGAIN.
Forbes

30.11.2021
QUEST BEGINS TO DRILL ANTARCTICA'S OLDEST ICE.
BBC


09.10.2021
ANTARCTICA'S LAST 6 MONTHS WERE THE COLDEST ON RECORD.
CNN


01.10.2021
HOLE IN THE OZONE LAYER WIDENS AS RECOVERY REMAINS IN THE DISTANCE
The Financial Times
13.08.2021
ANTARCTICA IS CHANGING. THE IMPACT COULD BE CATASTROPHIC.
CNN


09.06.2021
STILL TIME TO REVERSE DAMAGE TO 'RAVAGED' ECOSYSTEMS, DECLARES UN CHIEF, MARKING WORLD ENVIRONMENT DAY.
UN News


09.06.2021
A LOOK INTO THE WORK ENVIRONMENT AT MSU'S TITLE IX OFFICE.
State News

20.05.2021
WORLD'S LARGEST ICEBERG BREAKS OFF OF ANTARCTICA

Scientific American
20.05.2021
ANTARCTICA GIVES BIRTH TO WORLD'S LARGEST ICEBERG
Reuters


28.04.2021
ONE OF ANTARCTICA'S LARGEST ICE SHELVES IS ABOUT TO COLLAPSE, NEW STUDY SAYS

Forbes


20.05.2021
WORLD'S LARGEST ICEBERG BREAKS OFF FROM ANTARCTICA
CNN
05.05.2021
ANTARCTICA'S ICE SHEET IS CRITICAL TO THE FATE OF COASTAL CITIES. HOW MUCH IT WILL MELT REMAINS A BIG QUESTION
CNN
08.04.2021
THIRD OF ANTARCTIC ICE SHELVES 'WILL COLLAPSE AMID 4C GLOBAL HEATING'
The Guardian
26.02.2021
GIANT CRACK FREES A MASSIVE ICEBERG IN ANTARCTICA
Live Science
01.02.2021
ANTARCTICA'S ICE MELT ISN'T CONSISTENT, NEW ANALYSIS SHOWS

Science Daily
23.12.2020
COVID HITS ANTARCTICA, THE VIRUS' LAST UNTOUCHED CONTINENT
Deutsche Welle
18.12.2020
HUGE ANTARCTIC ICEBERG HEADED TOWARDS SOUTH GEORGIA BREAKS IN TWO
The Guardian
21.10.2020
'SIR DAVID ATTENBOROUGH' SHIP PREPARES FOR FIRST MISSION TO ANTARCTICA
Euronews.green
06.10.2020
OZONE HOLE OVER ANTARCTICA IS 'LARGEST' AND 'DEEPEST' IT'S BEEN IN YEARS, RESEARCHERS SAY
ABC.news
12.09.2020
ANTARCTICA IS STILL FREE OF COVID-19. CAN IT STAY THAT WAY?
AP News
16.09.2020
THE OZONE LAYER IS HEALING — BUT IT COULD TAKE ANOTHER 50 YEARS TO COMPLETELY RECOVER
Business Insider
14.09.2020
ANTARCTIC GLACIERS ARE GROWING UNSTABLE ABOVE AND BELOW WATER
Wired
14.09.2020
THE ARCTIC IS SHIFTING TO A NEW CLIMATE BECAUSE OF GLOBAL WARMING
The New York Times
09.09.2020
'DOOMSDAY GLACIER' IN ANTARCTICA MELTING DUE TO WARM WATER CHANNELS UNDER SURFACE, SCIENTISTS DISCOVER
The Independent
09.09.2020
ANTARCTICA'S COLOSSAL THWAITES GLACIER IS MELTING FAST -- AND SCIENTISTS MAY HAVE DISCOVERED WHY
CNN
09.09.2020
HUGE CAVITIES THREATEN GLACIER LARGER THAN GREAT BRITAIN
The Guardian
28.08.2020
ANTARCTICA'S GIANT ICE SHELVES ARE VULNERABLE TO COLLAPSE, STUDY WARNS
World Economic Forum
26.08.2020
ANTARCTICA: 60% OF ICE SHELVES AT RISK OF FRACTURE, RESEARCH SUGGESTS
The Guardian
27.08.2020
ANTARCTICA'S ICE SHELVES MAY BE AT GROWING RISK OF COLLAPSE
Scientific American
26.08.2020
VULNERABILITY OF ANTARCTICA'S ICE SHELVES TO MELTWATER-DRIVEN FRACTURE
Nature
23.08.2020
EARTH HAS LOST 28 TRILLION TONNES OF ICE IN LESS THAN 30 YEARS
The Guardian
20.08.2020
SURPRISING PULSES OF ANCIENT WARMING FOUND IN ANTARCTIC ICE SAMPLES
Science magazine
20.08.2020
PRISTINE SPACE ROCK OFFERS NASA SCIENTISTS PEEK AT EVOLUTION OF LIFE'S BUILDING BLOCKS
NASA
07.08.2020
CORONAVIRUS SEVERELY RESTRICTS ANTARCTIC SCIENCE
BBC
13.07.2020
CLIMATE CHANGE: WHAT ANTARCTICA'S 'DOOMSDAY GLACIER' MEANS FOR THE PLANET
Financial Times
15.06.2020
THE RACE TO PRESERVE EARTH'S HISTORICAL CLIMATE RECORD—ITS ICE
C&En
30.04.2020
A SATELLITE LETS SCIENTISTS SEE ANTARCTICA'S MELTING LIKE NEVER BEFORE
The New York Times


04.03.2020
MAP: RUSSIA EYESANTARCTIC OIL POTENTIAL
S&P Global
11.02.2020
THE BIG (YET HIDDEN) CONSEQUENCES OF ANTARCTICA'S RECORD HEAT
Wired
07.02.2020
RECORD ANTARCTIC TEMPERATURE MET WITH THE SOUND OF CRACKING ICE
Financial Times
27.02.2020
WHY PENGUINS MAY HELP US PREDICT THE IMPACT OF CLIMATE CHANGE
Financial Times
30.01.2020
THE NEW VIDEO OF ONE OF THE SCARIEST PLACES ON EARTH, FOR THE FIRST TIME, SCIENTISTS HAVE A CLEAR VIEW OF THE LINE WHERE THE GIANT THWAITES GLACIER IS LEAKING WATER INTO THE OCEAN
The Atlantic
28.01.2020
ANTARCTICA MELTING: CLIMATE CHANGE AND THE JOURNEY TO THE 'DOOMSDAY GLACIER'
BBC
26.10.2019
A QUEST TO DRILL THE OLDEST ICE CORE IN ANTARCTICA IS BEGINNING
The Economist


02.10.2019
IF WARMING EXCEEDS 2°C, ANTARCTICA'S MELTING ICE SHEETS COULD RAISE SEAS 20 METRES IN COMING CENTURIES
The Conversation


01.10.2019
A HUGE ICEBERG SPLIT FROM ANTARCTICA.
The New York Times


22.07.2019
BBNJ - 'COMMON HERITAGE OF MANKIND'
Un Environment Programme

10.07.2018
A GLACIER THE SIZE OF FLORIDA IS BECOMING UNSTABLE. IT HAS DIRE IMPLICATIONS FOR GLOBAL SEA LEVELS
TIME


10.07.2019
ANTARCTICA'S ICE IS DEGRADING FASTER THAN WE THOUGHT, AND THERE MAY BE NO WAY TO STOP THE CONSEQUENCES
CNN
09.07.2019
GLACIAL MELTING IN ANTARCTICA MAY BECOME IRREVERSIBLE
The Guardian
16.05.2019
'EXTRAORDINARY THINNING' OF ICE SHEETS REVEALED DEEP INSIDE ANTARCTICA
The Guardian
25.04.2019
ANTARCTICA: THOUSANDS OF EMPEROR PENGUIN CHICKS WIPED OUT
BBC
09.04.2019
ANTARCTICA TEAM TO SEARCH WORLD'S OLDEST ICE FOR CLIMATE CHANGE CLUES
New Scientist


27.02.2019
ICEBERG TWICE THE AREA OF NEW YORK CITY TO BREAK OFF ANTARCTICA
Down to Earth


06.02.2019
MOST DIRE PROJECTION OF SEA-LEVEL RISE IS A LITTLE LESS LIKELY, REPORTS SAY
National Geographic


06.02.2019
HOW ANTARCTICA'S MELTING ICE COULD CHANGE WEATHER AROUND THE WORLD
Vox
30.01.2019
HERE'S HOW MUCH ICE ANTARCTICA IS LOSING—IT'S A LOT
Scientific American
14.01.2019
ANTARCTICA ICE MELT HAS ACCELERATED BY 280% IN THE LAST 4 DECADES
CNN


14.01.2019
ICE LOSS FROM ANTARCTICA HAS SEXTUPLED SINCE THE 1970S, NEW RESEARCH FINDS
The Washington Post
11.12.2018
EAST ANTARCTICA GLACIAL STRONGHOLD MELTING AS SEAS WARM
The Guardian


11.12.2018
EAST ANTARCTICA'S GLACIERS ARE STIRRING
BBC
05.11.2018
OZONE LAYER HOLE ABOVE ANTARCTICA COULD BE REPAIRED BY 2060, UN REPORT FINDS
Sky News
22.10.2018
WILL WE PROTECT ANTARCTICA OR EXPLOIT IT?
The New York Times
07.09.2018
NEW ANTARCTICA MAP IS LIKE PUTTING ON GLASSES FOR THE FIRST TIME AND SEEINB 20/20
The New York Times


13.06.2018
ANTARCTICA HAS LOST 3 TRILLION TONNES OF ICE IN 25 YEARS. TIME IS RUNNING OUT FOR THE FROZEN CONTINENT
The Conversation
13.06.2018
ANTARCTICA IS MELTING THREE TIMES AS FAST AS A DECADE AGO
The New York Times
13.06.2018
ANTARCTICA HAS LOST MORE THAN 3 TRILLION TONS OF ICE IN 25 YEARS
NPR
06.06.2018
ANTARCTICA: PLASTIC CONTAMINATION REACHES EARTH'S LAST WILDERNESS
The Guardian
29.03.2018
INSIDE ANTARCTICA: THE CONTINENT WHOSE FATE WILL AFFECT MILLIONS
Financial Times